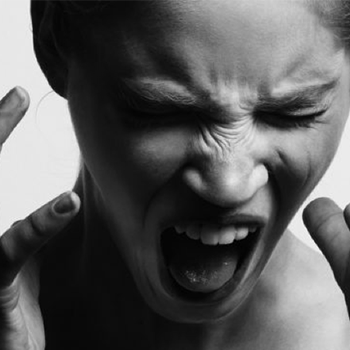 With one in four of us experiencing mental ill health at some point in our lives, it should come as no surprise that depression, stress or anxiety are some of the primary causes of absence from work.
If you're worrying about work while you're lying in bed at night or jumping straight onto your phone the second you wake, it could be a sign that work is the problem. In particular, the growth of an 'always-on' culture has made switching off harder for people to manage.
This has been confirmed by a recent Health and Safety Executive study which found that 21% of workplace stress is caused by an excessive workload, 13% by violence, threats or bullying, and 14% by lack of support. These are all avoidable. Far too many managers treat these absences as isolated incidents, but it may be red flag that the culture of your workplace needs attention.
Around 15.4 million working days were lost due to work-related stress, depression or anxiety in 2017/18, with 595,000 employees affected. Of these, 293,000 were newly diagnosed. Working days lost due to stress, depression or anxiety account for 57% of all working days lost due to ill health. High-risk jobs include teachers, social workers, call centre operatives as well as staff in retail, construction, primary care and the emergency services.
While some companies are undoubtedly seeing that mental health issues are on the rise, and are recognising that they have a responsibility to minimise work-related stress, others stigmatise workers by seeing those suffering from stress-related illness as weak.
By engendering a culture that encourages long hours, and doesn't encourage people to use up their holiday entitlements, employers are exhibiting poor leadership behaviours that can create problems. If staff are eating at their desks, rushing their work or showing signs that they feel under pressure, you need to act.
The first thing to do is to review approaches towards mental health and ask whether the company is doing enough to address the issues. Placing sufficient value on the importance of mental health, and having an awareness of the signs to look for in people who may be at risk, means issues are dealt with earlier, and are less likely to develop into bigger problems.
By developing practices around wellbeing and identify opportunities to build wellbeing into the daily work cycle, and by understanding the root causes of workplace stress, it's easy to see if there is something endemic in the culture that might be causing absences. Begin by encouraging 'switching off' hours so people do not feel compelled to work or respond to requests outside of normal work hours.
Encourage healthy relationships between employees and line managers, so that employees feel able to report issues and feel supported in doing so. Try to lift the stigma of mental health by having a top-down approach, encouraging staff to be open about mental health issues, just as they would if they had a physical illness. It's worth considering that stress can manifest itself in physical illnesses, too.
Provide training for managers – online or in person – on how to deal with approaches by staff who might be suffering from work-related stress. Managers who may be scared of saying the wrong thing, or making the situation worse, may shy away from these conversations, making the employee feel unsupported.
Finally, see the benefits of supporting the wellbeing of your staff. An overworked and pressured workforce is likely to be far less productive, whereas recognising the emotional, behavioural and physical signs that employees could be struggling, and knowing how to address their concerns, could go a long way towards having a happy, productive and loyal workforce.