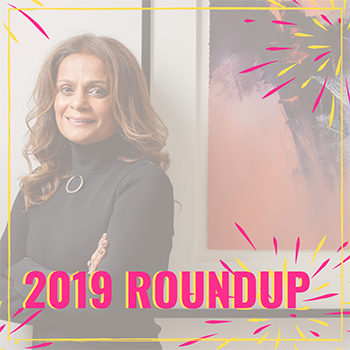 As 2019 draws to a close, many of us find ourselves reflecting on the year that was. 2019 has been a year where politics and business became more intertwined than ever. A year, where the qualities of true leadership were tested. True leadership, be it in the political sphere or the business arena, as we have witnessed, is paramount to leading during these turbulent times.  To round up the year and as 2020 looms, I'd like to share my favourite thought leadership articles. Many of them remind me that in 2020, we must embrace the opportunities where they exist, be bold in tackling the global challenges that face us, and individually be willing to make 2020 the year that matters. 
I hope you enjoy the round-up of articles!
Company culture is critical to your success - HR Magazine March 2019
"In my experience, the companies with the best workplace culture have always been those that have an open line of communication between leadership and all staff. A culture that allows people to share their ideas, concerns and achievements, and where all departments come together to share in success."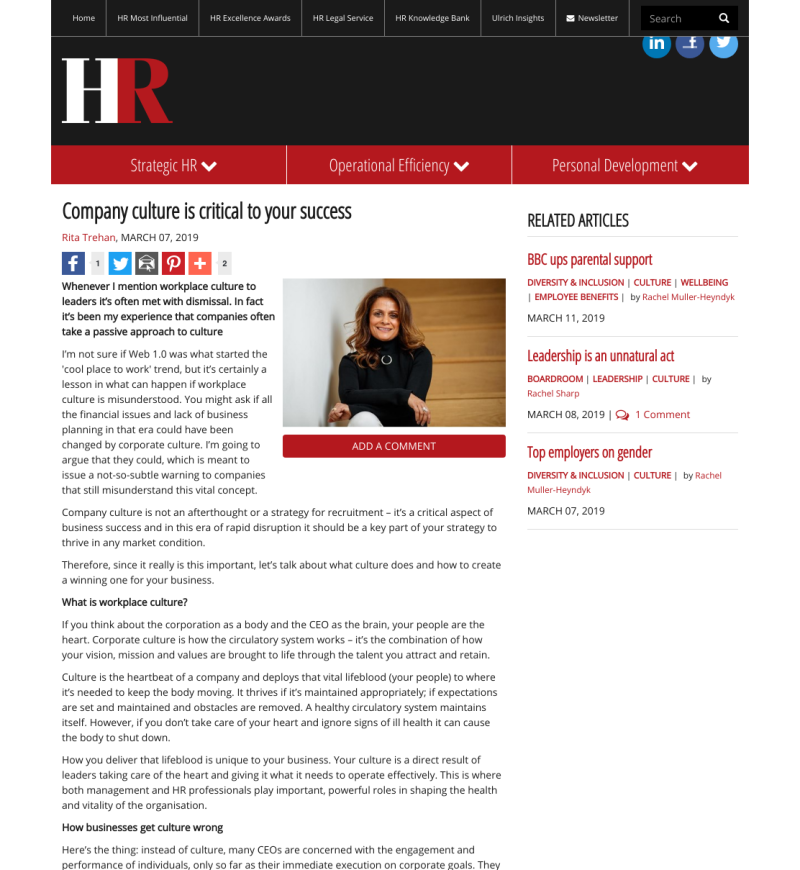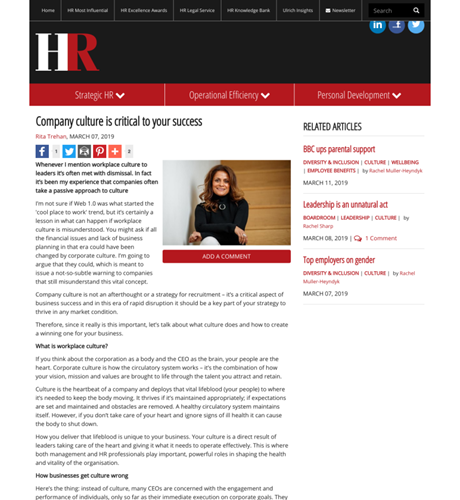 How to be a Transformational Leader - Raconteur & The Times April 2019
"Leaders need to be adventurous. They should have the ability to look beyond what is known and cherish not having the full picture because this necessitates experimentation."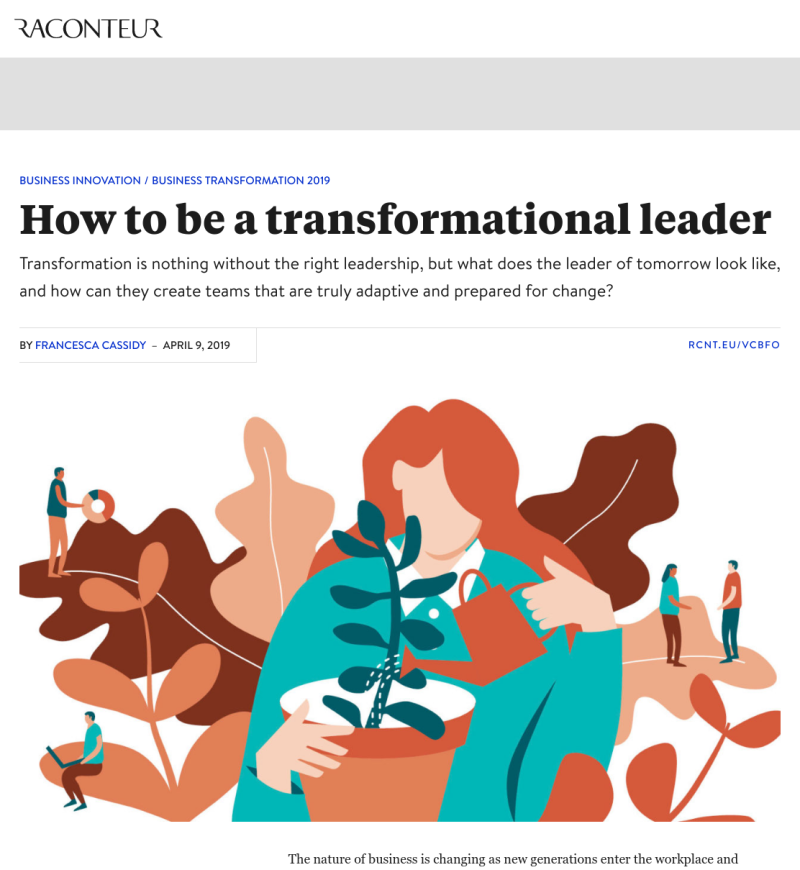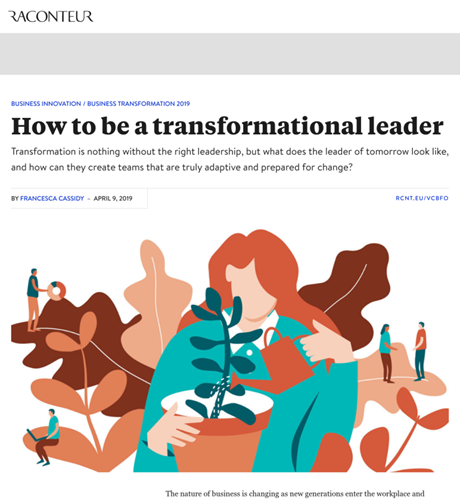 Boris Johnson SNUB: How PM could face rebellion on his hands over no deal Brexit - The Express July 2019
"The Cabinet now consists of a set of highly pro-leave individuals and this is likely to add to the concern within the market and among businesses, that the changes of leaving without a deal are increasing as time marches on and in the words of Gordon Brown, the risk that the UK will 'be pushed off a cliff' is of course leading to yet more uncertainty and frustration."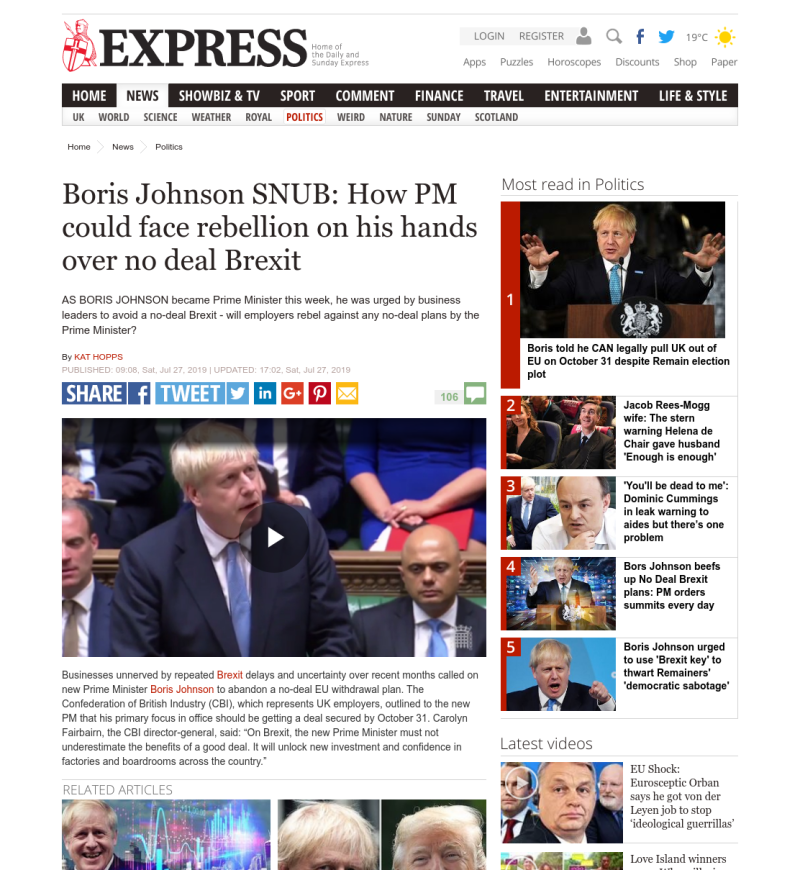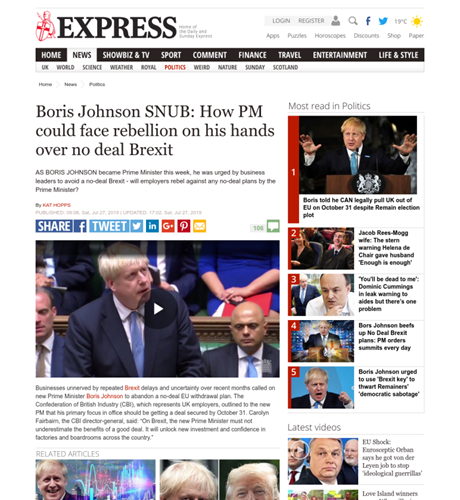 Why CEOs must focus on HR during these times of uncertainty - Today's Boardroom September 2019
"Start with focussing on the talent you have; it is evident that many people will be uncertain of their future and what the impending impact of Brexit may mean for them."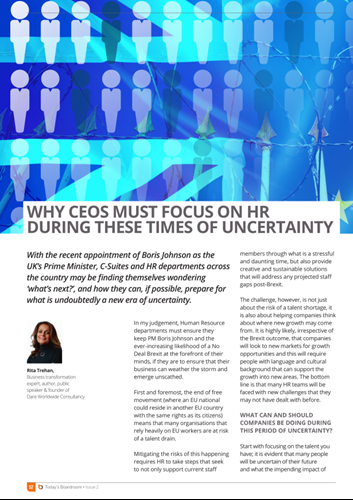 Boris Johnson once united the Conservatives. If only he could revert to his former promising style of leadership - Independent October 2019
"In such uncertain political times, members of the Conservative Party chose Johnson because he was confident, assured and unrelenting in his promises – particularly his promise to leave the EU by October 31st, with or without a deal. While this style of direct leadership may be effective in times of chaos, in Johnson's case it has proven to be unnerving for others and in the end has been the undoing of initial support that he was able to garner."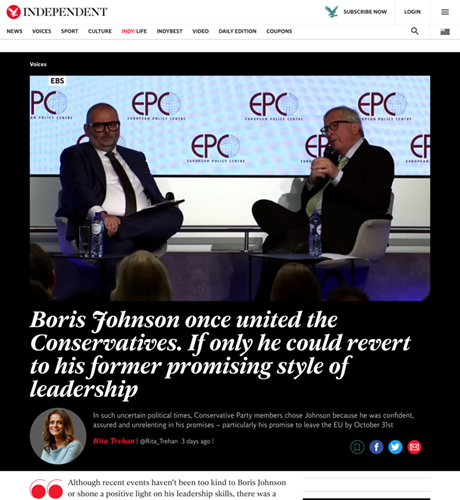 Take a look at into the Capacity-centric Mindset - HR Future November 2019
"HR can be a vital, strategic and defining force in an organisation. Done right, HR doesn't need a seat at the table because it is not a table that makes the difference. It's the value and contribution, the insight, the connections and the capacity to push and challenge and to contribute to all things not HR."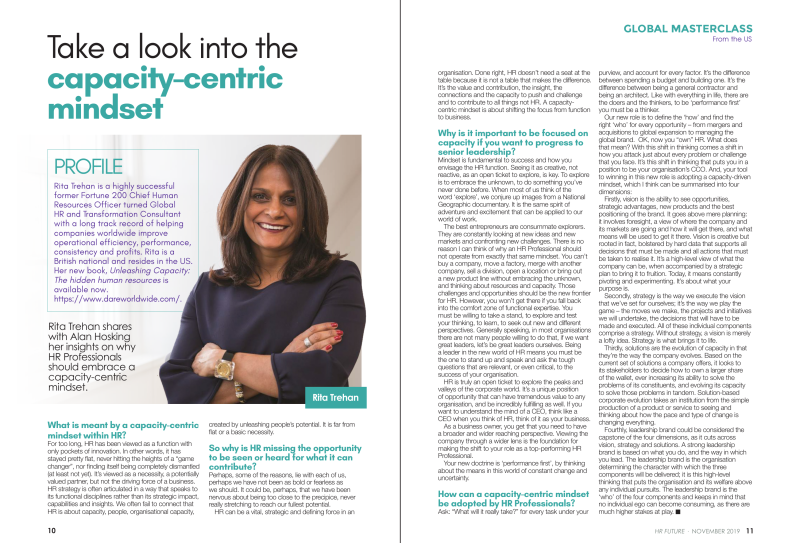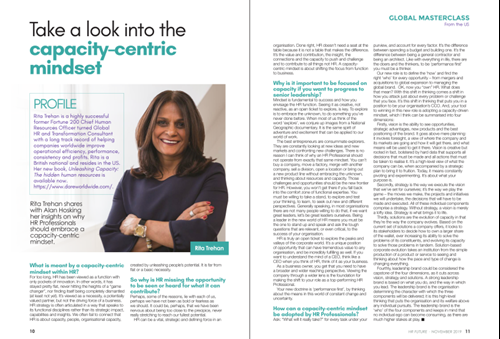 Building Trust in Leadership - Startups Magazine November 2019
"As a leader, trust is fundamental – leadership is hard, if not impossible without a level of trust. Consider Theresa May's time as Prime Minister; while there were several reasons for her downfall, lack of confidence and trust in her ability to lead the country through Brexit, led to many of those of her own party deserting her during the most challenging times."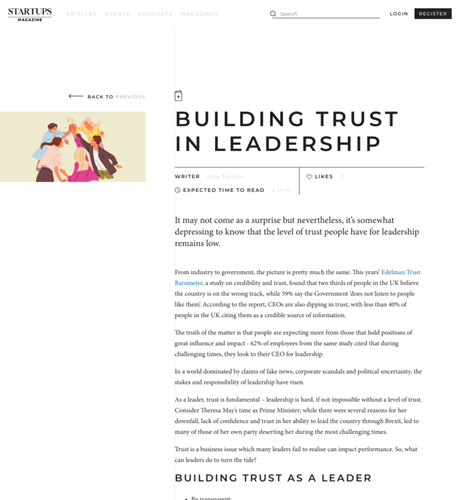 How do you ensure you have the right team to deliver on your business transformation strategy? - Better Business Focus Magazine November 2019
"Make an assessment early on as a leader, ask yourself whether this is the right team. Whether specific individuals have the necessary capabilities, desire and commitment to support the change, can often be the difference between success and failure."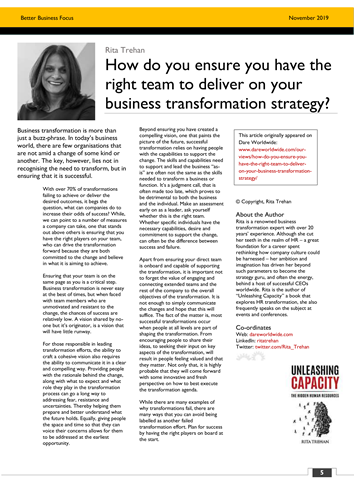 I've chosen these pieces as they are all topics that are important to me, and I am thankful and grateful that I have this platform to spread these messages. I'm sure 2020 will be another year of asking important questions and seeking answers through innovation and growth. Happy New Year!