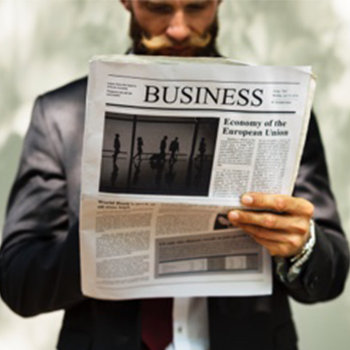 Following Dyson's shock move to Singapore, Nissan has also made a dramatic U-turn, confirming production will be moved to Japan after promising that their latest SUV would be produced in Sunderland just four months after the Brexit referendum. As Nissan admits that Brexit's ambiguity has been a factor in wanting to move production back to Japan, it seems apparent that the lack of leadership and decision-making surrounding Brexit is continuing to flounder management and have negative business repercussions.
What is clear is that businesses cannot bury their heads in the sand hoping that they will have the luxury of being able to quickly decide when and where their services or production take place.
The Office of National Statistics is showing that the British economy is on the decline, with economic growth up by just 0.2 percent during the last quarter of 2018, which was down from 0.6 percent from the quarter before. It's evident that both confidence and investment in British-built businesses is decreasing at an alarming rate.
The haziness surrounding Brexit is causing a hesitation that is proving detrimental to UK business. Unfortunately those hoping that the level of uncertainty will decrease if a decision is made, are in for a surprise. Even if negotiations on future trade agreements are finalised prior 29th March, the truth is that all this means is that we have the beginnings of a term sheet. So in a nutshell, the hard work will just be starting and companies must embrace for a period where they will likely not be in control of all the variables at play.
A small saving grace for businesses is that there's still time for them to prepare and adopt post-Brexit plans during the transitional period between some form of deal being reached and actually leaving the EU.
Business leaders should give thought to taking the time to try and anticipate potential scenarios, based on the potentially different outcomes of the Brexit negotiations. An important thing to realise is that it is highly likely that there will be a period of disruption for your business. What's arguably more important is attempting to anticipate how long your business can cope with disruption, as well as the level of disruption, how it will impact your business and how recovery can take place.
Your business' Brexit planning may not have enough detail to cover all eventualities, however the earlier planning commences, the easier it will be to adapt these plans to stay aligned with whatever the Brexit outcome is.
Preparation is key to a post-Brexit business world, and as the old adage suggests, failing to plan is planning to fail.