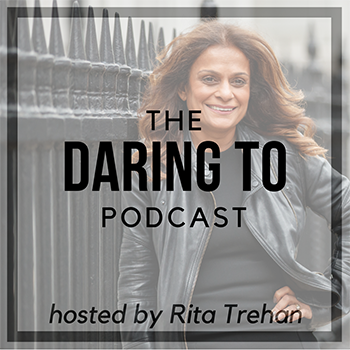 In the latest episode of Daring To, I discuss risk and opportunity with PaybyPhone CEO Jonny Combe. 
'PaybyPhone is a technology business that works in the parking space. We help people pay for their parking sessions and extend those sessions using their mobile phone.' 
In the episode, Jonny opens up about his humble beginnings as a student in Scotland, and how he scaled the ranks of BMW before joining startup company, PaybyPhone. Jonny and I discuss the importance of and the need for companies to be open and innovative when it comes to the use of technology in the sector. 
Here are Jonny's top three tips to create a successful technology company: 
1. Understand what the consumer wants
'This is about making things easier for our consumers. So as a company at the moment that's about cashless parking.' - Jonny Coombe 
Understanding the needs of your consumer allows you to create an innovative entity that will draw an audience to your business. For example, PaybyPhone tackles a problem many drivers face; when parking, it can be a hassle to rummage through your bag to find spare change, enter information and pay via a parking meter and then go back to put the ticket in your windscreen. PayByPhone offers an efficient service that eliminates this problem.
2. Create an entity that 'simplifies the consumers journey' 
Paybyphone may quite literally be simplifying the consumer's journey, by offering a service that removes the middle man and the 'fiddly bits and bobs' that can deter the public from choosing one product over another. In the same way, being able to get items delivered to your door via a company's website provides your business with a more diverse audience and provides them with easy access to your product. 
3. Use data for good
' We want to be explicitly clear about how we're going to use data. We have no interest in passing it on to anyone.' - Jonny Coombe
Customer data is a valuable resource for both new and existing businesses, from understanding buying habits and being able to learn how consumers interact with your organisation, to learning which areas of the business may need improving. In terms of PaybyPhone Coombe stated: 'What I would really like us to do as an organisation going forward, is to provide this data in a meaningful and helpful way to cities to help them solve some of their transport problems.' Being transparent and ethical about your data usage can earn you respect within your industry, make you stand out from competitors and also earn you brownie points with your consumers.
Want to find out more about launching a successful business, moving from a worldwide company to a small startup and securing the backing of a global brand? Listen to Daring To HERE