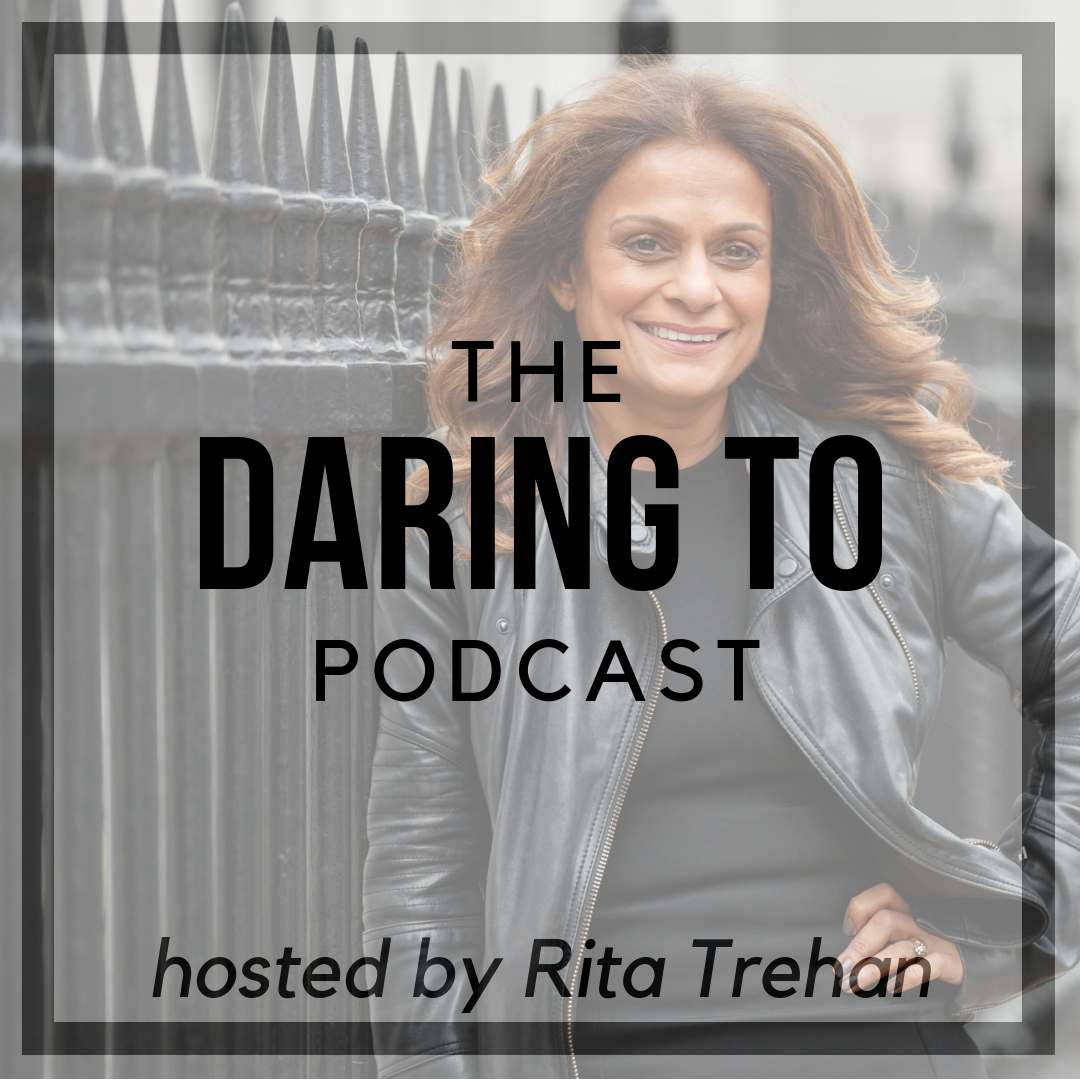 "The idea of celebration of oneself is heavily linked to ego. And I think that women don't feel that they have the entitlement to do that."
In the latest episode of Daring To, I discuss becoming a female CEO with Shazia Ginai, UK CEO of neuromarketing and neuroanalytics company, Neuro-Insight.
In the episode, Shazia opens up about her journey to becoming a female CEO, discusses the power of neuromarketing, how the COVID-19 pandemic will affect the future of marketing and shares some of her top tips for new CEOs and women in business.
"Give yourself permission. It is the simplest thing anyone's ever said to me and yet the most powerful. Allow yourself to say I'm great!"
In her Daring To statement Shazia shares a snippet of her journey, in both her professional and personal life, which has made her the CEO she is today.
"I think one of the big moments for me was a very personal moment. And actually, it all happened at the same time last year in March. I got told I was becoming CEO. At the same time, I had just publicly after a decade, opened up and talked about endometriosis.
"Rankin, the amazing photographer. I was lucky enough to have him shoot my portrait for an exhibition that was done on Invisible Illness. I found that the most difficult thing I have ever done. It was so challenging because I was putting myself in a very vulnerable and open position. I also had a headscarf, no headscarf debacle over that from a cultural point of view. It was a really brave moment because I hadn't talked about endometriosis because it impacts fertility, and culturally being known as being someone who may have fertility issues, who's unmarried and in her 30s, was not something I wanted to be associated with.
I just had my mouth shut for a long time. I think being brave and daring to open myself up like that and talk about it, I feel like hopefully that has paved the way for others to do the same. I will not stop talking about it. I think it is so important for us to find a cure.
This happened, coinciding with the moment when I got told I was going to be a CEO. They were two cultural Taboos, but I guess I had no idea prior to that I'd be breaking them during that year. I mean, 2019 was certainly kind of epic for me." – Shazia Ginai
Want to find out more about Shazia's journey to success, how Neuro-Insight and neuromarketing works and discover some of her tips for CEO's today? Listen to Episode 2, Series 3 of Daring To here.