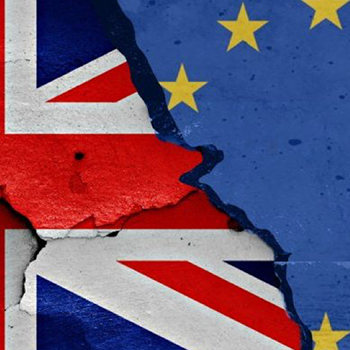 The votes have been cast, and the majority has spoken: Britain is leaving the EU, and all hell has been let loose. While Sterling sinks and the country tries to figure out its next step, now is a great time for companies who call the UK home and their Human Resources managers to get a head start and plan who they're going to navigate these choppy waters. As the keepers of corporate capacity, HR executives must face the challenges ahead, stand up and help their C-suite navigate through what will be an extraordinary time of change.
Right now there seems to be a tremendous amount of financial trepidation as to what Brexit actually means for the British economy, and the impact any decisions will have on international trade agreements and financial transactions. Many top financial executives are citing that up to 20% of finance jobs may be heading for other European shores. And they might be right. Or they could be wrong if the EU legislation contained in the Markets in Financial Instruments Directive II (MIFID II) is implemented in January 2018, which would allow non-EU member states a legal advantage by abolishing cross-border restrictions and allowing for standardized financial services licensing; which all demonstrates quite how much unknown territory we're about to enter.
But whatever happens, we must do what is best for our companies and our country, which means we should keep our eye on the following:
Corporate compliance and ex-pat employees
If our current workforce operates outside the UK, the Brexit result will indeed change the rules for ex-pats stationed in these separate countries. It is prudent to consider both an exit strategy for these individuals and/or remain in constant conversation with your international compliance and legal professionals to monitor their legal presence in these markets. Depending on how these operations go, you must be ready to redeploy these individuals immediately. The planning and budget must be in place now to recall them or, if necessary, be prepared to cut the role and pay for their exit. As tough as these decisions may be, it is crucial that these plans are not made on the fly. Prepare for the worst, hope for the best, and stay as agile as possible.
Corporate planning and performance
Right now, Sterling is taking a beating in the market, which means you must be prepared to think creatively with any existing budget to ride out the storm. Are there excessive expenditures on the books that can be shaved away when it comes to HR and salary expense? Can you creatively reward employees outside of financial gains during these leaner time? How much run rate do you have on your current operational budget, and where can you redeploy talent in order to minimise impact and plan for a long period of stormy weather? Anything you can do to save your company money during performance downturns will be vital to their future prospects.
Talent acquisition messaging
If you're in a position to add necessary headcount, particularly across the pond in the United States, you'll need to be swift in crafting a message of confidence to potential employees. Be sure to use all forms of media to broadcast your message, and repeat it consistently, particularly to top talent who may be skittish in these tough financial waters. Be honest, but optimistic. The UK will survive and your business right along with it, but acknowledge that there will be some challenges ahead.
Organisational planning and succession planning
There is no better time to ensure you're confident about exactly who your top performers are and what's necessary to keep them there. This will be prime poaching time, as international organisations will be determined to pluck the best talent from British companies with promises of economic stability. Lock in on your high potentials and corporate rock stars and do whatever it takes to keep them. Overall, encourage your workforce to batten down the hatches and focus on winning the battles ahead. The UK has weathered tough times before, and emerged stronger than ever but we will need all hands on deck to accomplish our goals.
These are just a few of the things you'll want to consider as a top UK HR professional right now. Stay calm and vigilant, and use all the HR tools at your disposal with an eye toward the business, not the processes. I'm confident with a proper focus on these items along with your regular duties that you will help steer your company through the coming storms.