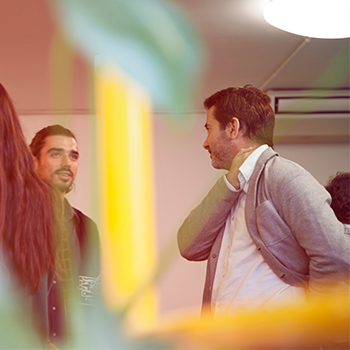 Following on from my talk at the CARILEC Customer Service, Corporate Communications & Human Resource Conference, which I was lucky enough to attend in St Kitts last week, I'd like to take the time this week to blog about the importance of having a strong network.
It's important to remember that creating a network will take time and energy but it can be easy to get the ball rolling. Having access to a strong network can be the difference between a problem being shared and a problem becoming a barrier.
I recently watched a YouTube video asking us to imagine what we would consider salvaging come the end of the world, would we choose between our possessions or our relationships, and that really made me think. Who we know and how we interact with them can make all the difference.
That being said, I do feel as though the theme of networking is shifting. Is it still all about 'who you know' or is it more about what value you can bring to a table?
During the conference, there was another speaker who really inspired me to write this post. Dagmara Avanindra ran a session on building and empowering professional networks - during her talk she provided some fantastic tips and if you ask me, it's well worth keeping an eye out for her over social!
From her talk and my own experiences, I've pulled together a few tips on how to improve your network:
Assess your current network
Whether this is off or online, it's well worth working out where your current network's strengths lie. Does it include solely people from your current industry or is it worth reaching out to experts in other fields who may be able to help?
If you want to connect with someone, find a way to help that person
When networking, you want to build real and genuine relationships. A really simple way to do this is to be useful. If you can help someone out, suggest a contact or even offer to help with a project, you're bound to prove yourself both memorable and capable. Of course, offer your skills, but remember not to sell yourself short.
Follow up and follow through
If you make an initial connection, make sure you follow up and if you make a promise, follow through with it. It really is as simple as that. Be polite, form professional relationships and keep in regular contact to maximise their potential.
Take advantage of networking tools
During the conference, we utilised the Whova app which allows you to message, collaborate with and set up meetings with other conference-goers as well as allowing you to make notes. Using an app that means you can engage with potential new contacts in real time can show is a game-changer.
Networking is such a powerful tool which I believe is quite often underrated - Something I've learned is that if you look after your network, your network is bound to look after you - stay connected, keep up to date with your industry and you'll be sure to succeed.